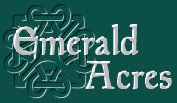 OUR PUPPIES
We do all health clearances on all our breeding stock. This includes temperament, hips, eyes (every 12 months), elbows, heart and thyroid. We will not breed any dog with questionable health.
Updated: Jan 5, 2018
AVAILABLE PUPS

Pedigree


Pedigree

We have four girls and this one male from Snickers. They are exceptionally friendly, pretty and sweet. Please inquire. We will obviously be home for the Holidays!

She's sweetest of sweet girl is from Snickers and Liam. Fast learner and very compliant. Moves beautifully which tells us she will stay sound a long time.

We have girls!! They are very sweet and very cute. Great representation of their parents! Healthy. Awesome disposition.
DOB 9/14/17
INQUIRE NOW


Pedigree


Pedigree

We still have a few boys left in the litter, no girls; available first week in Jan. So far, quiet and sweet. We expect it to stay pretty much that way, of course considering they will still be puppies, but their parents are wonderful dogs.

DOB 11/8/17
INQUIRE NOW


Pedigree


Emerald's Toot Toot Tootsie
Pedigree


Coleen
Sweet and playful. Anyone would be lucky to get this girl!!! Very smart like her parents.

DOB: 9/2/17
Ready Now!
INQUIRE NOW


Pedigree


Pedigree

This breeding is Goodie and Darwin. Goodie is another OFA excellent daughter (4%) probability of Buzz (Endicott's Shooting Star), plus Candy (OFA Excellent) who we adored. We have done this breeding before and love the puppies. We have 3 boys and 4 girls available. I will be keeping one, so everyone has to go behind me on picks. SMART and game. Excellent as pets if you can train as soon as they leave me and their mother. They will probably be a bit darker and a bit smaller than her 1/2 sister Star (same dad).

DOB: 9/4/17
2 girls available
INQUIRE NOW

Our new Owner List provides a list of
Supplements and Supplies for your Golden Retriever
Top 10 Poisons from Pet Poison Helpline

Chocolate
Mouse and Rat Poisons (rodenticides)
Vitamins and Minerals (e.g., Vitamin D3, iron, etc.)
Human NSAIDs (e.g., ibuprofen, naproxen, etc.)
Cardiac Medications (e.g., calcium channel blockers, beta-blockers, etc.)
Cold and Allergy Medications (e.g., pseudoephedrine, phenylephrine, etc.)
Antidepressants (e.g., selective serotonin reuptake inhibitors)
Xylitol (commonly found in sugarless candy, gum and toothpaste)
Acetaminophen (e.g., Tylenol)
Caffeine Pills

We Recommend:


NuVet Plus
NuVet Plus can help heal and protect against the ravages of
free radicals that attack your pet throughout its life.
We think it is very important to prepare for your new pup, so please be sure to read
How to Prepare for a Puppy

Color Reference:


PLEASE NOTE:
California State Law Requires
That we collect state taxes from residents.
Emerald Acres
P.O. Box 760, Rosamond, Ca. 93560
Phone: 661-256-3663
Fax: 661-256-7070
petewrk@earthlink.net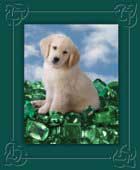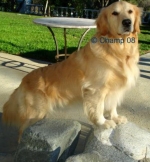 View a Video of
Candice & Champ
To see Growth Cycles

Proud Member


The Amercian Kennel Club
Golden Retriever Breed Standard


Antelope Valley Kennel Club