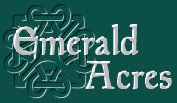 ABOUT US
---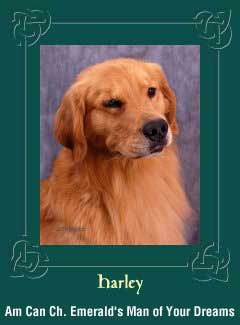 Our involvement with purebred dogs began in 1974. We purchased a Yorkshire Terrier named Weiter as a household pet when my daughter, Tricia, asked for a Yorkie and that spunky little dog captured my heart. Soon I became actively involved in the breed.
In the beginning, we wanted to use our initials for our kennel name... P.P.S. But when folks tried to pronounce them as one word we decided on using Emerald Acres as a tribute to our Irish heritage.
Since then, we have produced many AKC Champion Yorkshire Terriers.
In 1979 my other daughter, Seaneen, asked for a Golden Retriever, and our love affair with the breed was instantaneous. Our foundation female was Easy, a Breeze daughter and granddaughter of the historic Ch. Misty Morn's Sunset CD, TD, WC.
Goldens proved to be a much more difficult breed to excel in than Yorkies! Early problems with health issues forged the platform I still stand on today. Nothing is more important than good health, either to a breeder or to a pet owner. Success in competition was slow in coming, but we have to date produced champions in three different countries.
We remain committed to excellence in these two breeds, and our priorities will always be to produce physically and mentally sound dogs with delightful temperaments and outstanding personalities that are a joy to live with.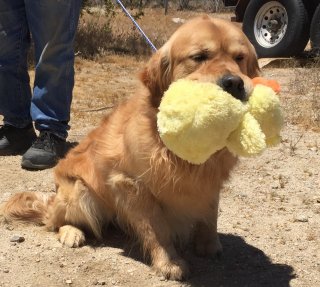 MIkey
INQUIRE NOW
Regretfully, we need to find a new home for our adorable and "sweet as pie" Mikey. He has all his OFA clearances, including an OFA EXCELLENT. Retired early as a breeding dog, he is barley four and for sale at "private treaty." HE would probably love to be an only dog because he is such a lover and wants all the attention, but should easily get along with most other dogs. Extraordinarily healthy.
Please email me with all your circumstances if you are inquiring about Mikey!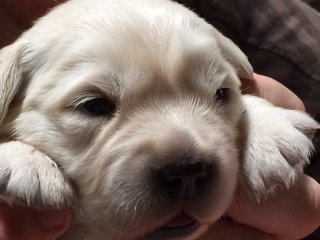 SEE AVAILABLE PUPPIES!


Windy Schwartz: Sired by Ch. Fanfare's on Broadway at 13. Isn't she beautiful?
Emerald Acres
P.O. Box 760, Rosamond, Ca. 93560
Phone: 661-256-3663
Fax: 661-256-7070
petewrk@earthlink.net
COPYRIGHT 2005, EMERALD ACRES. ALL RIGHT RESERVED
Webmaster, Sherrie K. Henne
Updated: July 25, 2017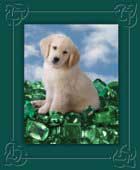 We Encourage You to Support the
BEAR SEARCH & RESCUE FOUNDATION